Introducing the last spice jars you will ever need: Stainless Steel Magnetic Spice Jars
We all know that when it comes to adding seasoning to your dishes, herbs spices become vital in any kitchen. These sleek Stainless Steel Magnetic Spice Jars will store your most essential herbs and spices for whatever culinary delight you might be whipping up and with the magnetic back, it doesn't have to be hidden away.
Each stylish jar features a sleek chrome cap that can sprinkle and pour, and seal tight shut. With the transparent window, you won't be adding cinnamon to a dish instead of cumin by mistake!
A necessity in any kitchen!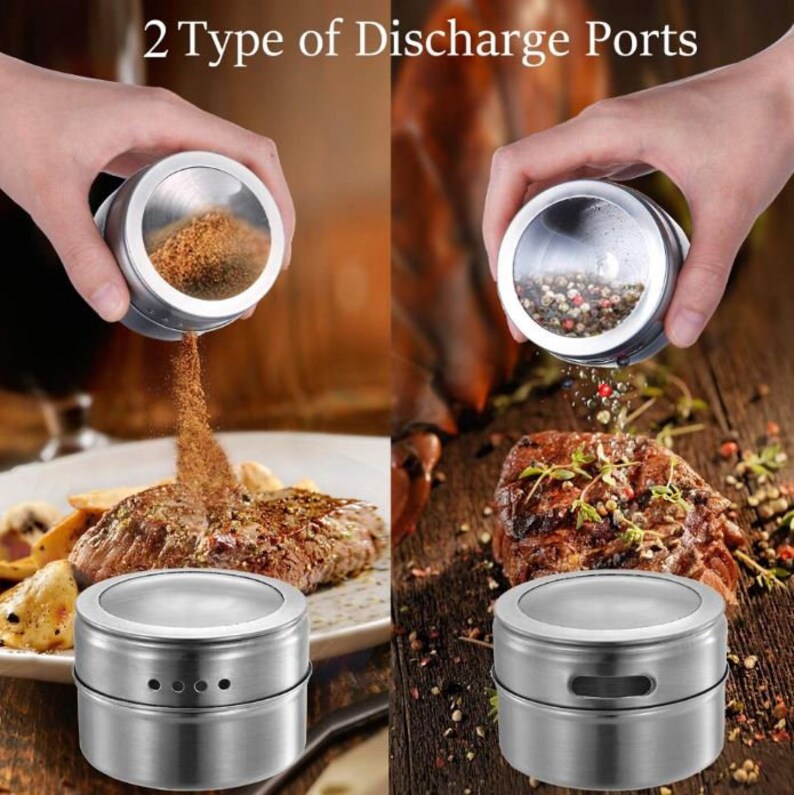 dianxiaobao_3
dianxiaobao_4