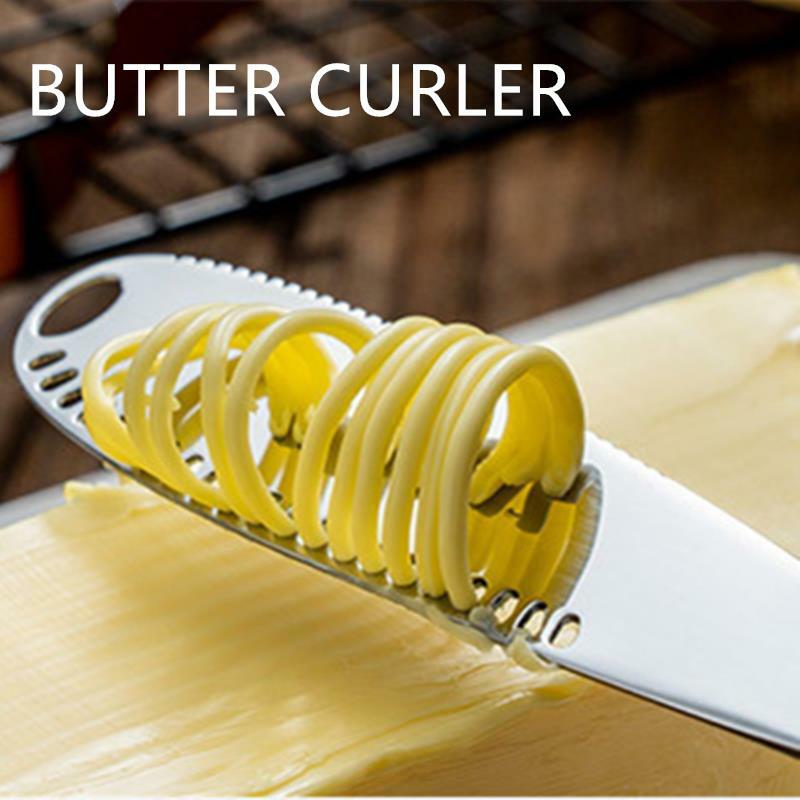 It transforms even cold butter into delicate curlicues.
My morning-toast experience has reached new and unthinkable heights thanks to Multifunction Stainless Steel Butter Knife.
Consider this, as it has a very special design feature — tiny little holes along the perimeter of the knife that might not look like much but are completely magical.
When you dig into a cold stick, the row of circles breaks even straight-from-the-fridge butter into the most delicate little curlicues. It not only makes butter immediately usable but renders it superior the way warm butter is always superior to cold — sliceable, spreadable, and perfectly meltable on just-crisped toast.
It's not cheap, but it's worth it (it'd actually make a great Mother's Day gift for a food-snob mom). You might think that you're fine with the butter knife you've got; Trust me, you're missing out!